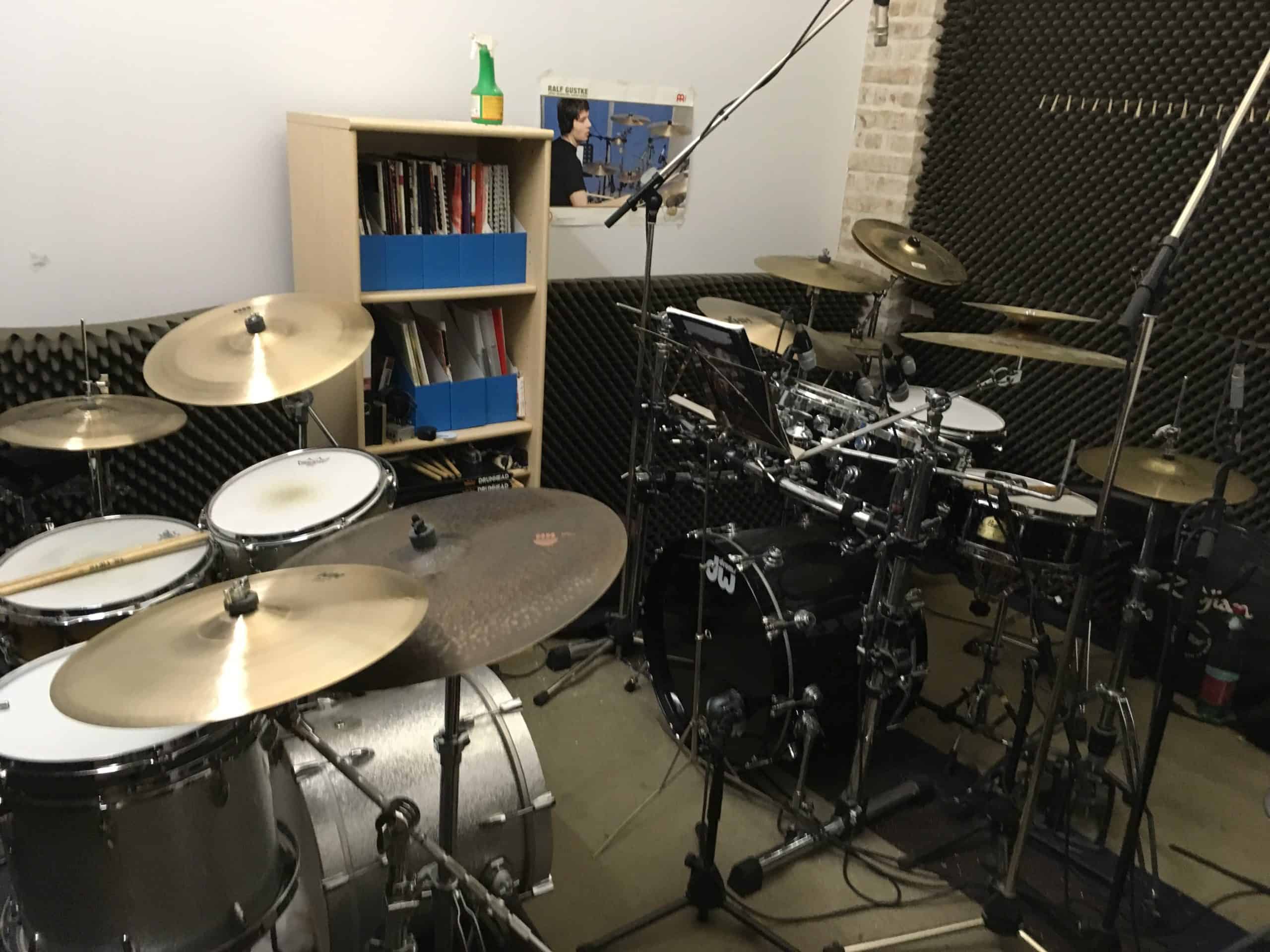 Individual Concept
In my career as a drum teacher I have learned above all that every student is different. Everyone has different strengths and weaknesses and everyone has their own pace of learning. The access to the instrument or generally to music is different for each student! That´s why I try to make my teaching concept as individual and varied as possible.
Motivation
The most important thing in playing drums: It should be fun! Without fun there is no motivation! I see it as one of my main tasks as a drum teacher to maintain and promote the motivation in the long term. I try to set goals together with each student. By creating an individual teaching concept as well as varied lessons I try to achieve these goals without overriding or underdemanding the student.
Music
An important part of my lessons is playing with music! That´s also what´s the most fun! I try to start practicing easy, simple songs with the students as soon as possible. For this I use so-called playalongs (music pieces without drums) to which the students play along! Nevertheless you are always welcome to come with your own music wishes or preferences! I also try to broaden the musical horizon of the student. And if you already play in a band and have stage experience, I will support you!
Self-Reflection
In my rehearsal room I am able to produce audio recordings! For self-reflection, this is always very helpful!
I always pay attention to 3 aspects:
– How does it sound?
– How does it look?
– How does it feel?
Recurring topics
– posture
– hand-technique, foot-technique
– independence/coordination
– grooves & fills, various music styles
– timing, feeling, playing with a metronome
– playalongs
– improvisation
– sound
– how to practice properly
What is the best age to start drum lessons?
I teach kids from about 7 years! I think for most younger kids there are other better music education programs available than formal drum lessons! To find out what´s best for your child just book a free trial lesson!
More Information in this Blog-Post:
At what Age should you start taking drum lessons?
Am I too old to learn an instrument?
No, it´s never too late to learn something new!
Do I need my own instrument?
An own instrument is definitely recommended! At the very beginning, however, a practice pad (silent drum only for practicing) and a pair of drumsticks is all you need. Since drums can be very loud, playing away from a rehearsal room, for example in an apartment, is almost impossible!
There are several ways to solve this problem:
– an electronic drumset
– special drumheads with extra dampening as well as low volume cymbals (Zildjian L80)
– cheap rented rehearsal rooms with drumsets included especially for practicing purpose
More Information in this Blog-Post:
How to play Drums in an Apartment
Do I need previous musical knowledge?
No previous knowledge is necessary!
Do I have to read music?
No, but I teach the basics, because it simplifies many things! You can speak a language fluently without being able to read and write, but it is quite handy if you can at least fundamentally! It is the same with reading music! And it is not that hard!
How much does a lesson cost?
Please refer to: Prices